ASSETS MANAGED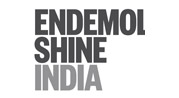 India's largest independent IP led content company creating non-scripted television shows with 600+ format catalogue, high value scripted drama series and regional content for TV. Key properties in the non-scripted space include Bigg Boss, Fear Factor, The Voice, and Deal or No Deal. Leveraging on the tent pole properties, Endemol India Shine has expanded into regional markets and has produced programming telugu, kannada, malayalam and marathi languages. Endemol India Shine has successfully entered finite scripted and youth shows with properties like Yudh, Encounter, and Raid. Apart from TV, company has also forayed into film production with production of a movie called "Brothers", a co-production with Dharma production.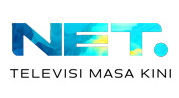 INDONESIA
Launched in May 2013, NET Mediatama Televisi is a free-to-air TV broadcaster in Indonesia committed to offering innovative, inspiring, entertaining, and quality content to the new generation of Indonesians. As a general entertainment channel, NET TV broadcasts a wide range of content such as variety entertainment, sitcoms, reality shows, talk shows, high-quality dramas, infotainment, lifestyle, and news, with majority of such content produced in-house by the NET TV team.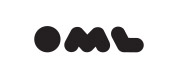 INDIA
India's leading live entertainment company focusing on the youth market through festivals, concert tours and content creation. OML owns and operates large format festivals/concerts like NH7 Weekender which is operated in four cities. OML has also organized performances in various genres like comedy (Russel Peters, AIB) and music (David Guetta). OML runs a pan India art festival comprising of comedy, music, dance and theatre with 150 shows in seven cities. OML focuses on digital content creation with celebrities like AIB, Kannan Gill amongst others. OML has recently ventured into event ticketing with the launch of its platform Insider.in which is focused on ticketing and providing curated products, merchandises and experiences.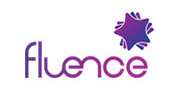 INDIA
India's first and largest digital celebrity network producing exclusive celebrity led content including video, voice and games. Fluence has 40+ A-listed celebrities across Bollywood, regional, sports, and music and reaches out to 130mm+ users on digital platforms across various social networks. Apart from providing extensive reach to leading traditional and digital brands, Fluence provides proprietary products for Telco VAS, OEMs and gaming companies. Fluence has also launched India's first video blogging platform with exclusive content from India's leading celebrities.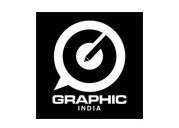 INDIA
Graphic is India's premium character entertainment company with 100+ existing IP properties. The company has relationships with the world's best animators and story writers like Stan Lee (X Men, Spider Man, The Avengers), Grant Morrison (Batman) and Chuck Dixon (Batman). The company has already created a character called Astra which is Mr. Amitabh Bachchan playing as a super hero which is being commissioned on national television. Leveraging on the IP, Graphic India intends to target viewers on digital as well as television networks.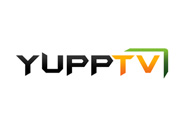 YuppTV is the one of the world's leading over-the-top (OTT) content player for South Asian Content, live TV, video on demand, and on-demand Movie Solutions. YuppTV a pioneer in OTT space delivers more than 250 television channels in 14 languages, 4500 videos (daily), movies, and a lot more. Content is offered to viewers through a single subscription-based service in the form of Live TV, Catch-up TV and Movies that can be viewed on any of the six screens for video content consumption - Connected TVs, Internet STBs, Smart Blu-ray players, PCs, Smart Phones and Tablets. YuppTV services, currently has one of the industry's highest content user engagement rate and is the choice of entertainment for millions of satisfied customers across the globe.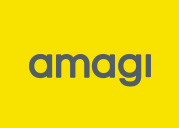 INDIA
Amagi is a next-generation media technology company providing cloud-based managed broadcast services and targeted advertising platforms to customers worldwide. Amagi enables TV networks to create a complete broadcast workflow on the cloud and deliver content over satellite, cable, IPTV or OTT (Over-The-Top) platforms. Using Amagi's patented technologies, advertisers can target audiences at a regional level across traditional TV and OTT multiscreen platforms. Amagi has today scaled up to be one of India's largest TV ad networks, playing around a million ad seconds every month on premium TV channels. With numerous installations of Amagi's playout and edge insertion servers around the world, they are already a global force in the broadcasting technology domain. Amagi has deployments in over 30 countries for leading TV networks and is India's largest TV Ad network supporting more than 3,000 brands.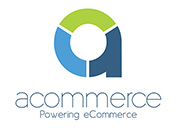 SOUTHEAST ASIA
aCommerce is a regional ecommerce enabler and e-distributor, delivering localized retail, distribution and marketing solutions for over 260 brand clients such as Samsung, Unilever, Nestlé, L'Oreal, Philips and Mars. Founded in June 2013, aCommerce has over 1,400 staff and offices and fulfillment centers in Singapore, Indonesia, Thailand, Malaysia, and the Philippines.
The company provides end-to-end ecommerce technologies and solutions including performance marketing, channel management, webstore design and operations, content production, order fulfillment and warehousing, delivery and logistics and localized customer care. For more information, please visit
www.acommerce.asia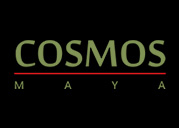 INDIA
Cosmos-Maya is Asia's leading animation production studio that produces high-quality 3D as well as 2D animation content. The market leader in original Indian animation content production the company has worked on several IPR and commissioned projects for Television and Digital platforms including Viacom18, Disney Networks, Turner International, Sony Pictures Network, Discovery Networks, YouTube, Netflix, ALT Balaji & Amazon Prime Video.

The studio produces around 600 minutes (30 half hours) of animation on a monthly basis. Cosmos-Maya has produced over 20000 minutes of original animated content created in the last 5 years, (comprising of over 1000 half hour episodes) ready/currently on air. Launched in 2016, Cosmos-Maya's YouTube channel WowKidz is one of the fastest growing kids' platforms with an active subscriber base of over 2 Million and total view count of more than 2 Billion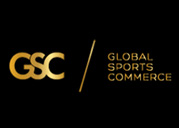 SINGAPORE
Global Sports Commerce (GSC) is one of the world's largest Sports Technology and Management Companies providing dynamic Solutions, Sponsorship & Commercial Management, and Premier Consulting Services to leading global sports stakeholders – including sports bodies, leagues, rights holders, stadiums and brands. GSC, headquartered in Singapore, consists of 13 subsidiary companies with offices in 16 cities, across 10 countries. GSC's works with preeminent organizations in sports such as FIFA, UEFA, IAAF, ICC, BCCI, EPL, IPL, Bundesliga, IPL, AFL etc., through its various subsidiaries.